The Rev. Chizoba Nwankwo, Deacon

ALTAR GUILD NOTICES



All dates in January and February have been taken for dedicating altar flowers. Dates for signing up are available after Easter, i.e. beginning Sunday, April 19, so please check with Alison or Stephanie to see which dates are still open

.






This Sunday

, January 26th -

9:30 AM

ONLY





The Congregational Conversation





This Sunday, January 26th



After the 9:30 Service
Before the Annual Meeting

Usually lasts 90 minutes


The Congregational Conversation is a relaxed and celebratory way of affording an opportunity for all the members of the congregation to provide input to the Discernment Committee and Vestry regarding the calling of a new priest. And it clearly involves them in the search process.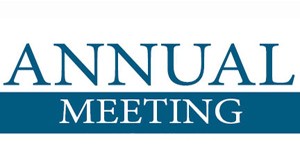 The Annual Meeting will be held on


This Sunday, January 26th
If you know of anyone who is sick, home bound or in the hospital please notify Chizoba or William Straughn in order for a visit to be arranged with them.

Chizoba: (908) 391-8653

text is best


chiznwan@yahoo.com

William: (732) 991-4428
billstraughn@yahoo.com


Send in your pictures for the St. B's Family Tree
located in Hubbard Hall
Please send your pictures to Maryellen at
office@stbarnabas-sbnj.org or bring one in and the original will be returned to you




Please sign up in Hubbard Hall

Drop off to Agape House

Please note, they desperately need newborn - six month diapers, baby wipes and baby formula. They would also like fruit cups for the children.

Lynn usually makes a trip there on the 2nd Monday of the month.


Click the link below for a full list:
http://www.stbarnabas-sbnj.org/agape-house-supply-list/


From the Bishop
Jan. 17, 2020
Do you renounce Satan and all the spiritual forces of wickedness that rebel against God?

Do you renounce the evil powers of this world which corrupt and destroy the creatures of God?

Baptism — Book of Common Prayer, p. 302

Dear People of the Diocese of New Jersey,
January 17 is the traditional observance of the Feast of St. Antony of Egypt (d. 367 C.E.). One of the early so-called "Desert Fathers," Antony is rightly considered one of the founders of monasticism. His story is well-known. The son of prosperous Christian parents who died before he was eighteen, Antony inherited his parent's property and was left with the care of his younger sister. According to his biographer Athanasius, within six months of his parents' death, Antony was on his way to church and considered, "how apostles, forsaking everything, followed the Savior, and how in Acts some sold what they had and took the proceeds and set them at the foot of the apostles for distribution to those in need ... ."1
To read more, click the link below: